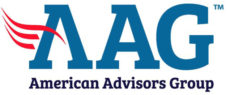 AAG Wholesale is a leader in the reverse mortgage industry. Its primary mission is to provide seniors a more tailored financial outcome in retirement through the responsible use of home equity. AAG Wholesale provides award-winning customer service, customized, turnkey training and support, and unrivaled marketing resources.

Liberty Reverse Mortgage (formerly known as Liberty Home Equity Solutions, Inc.) is one of the nation's largest and most experienced reverse mortgage lenders. For over 15 years, we've provided education and lending solutions to more than 1,000 business partners across the US, while helping to change the lives of over 60,000 senior clients.

Open Mortgage is a multi-channel lender with more than fifteen years of experience and reverse mortgage market expertise. Our Partner Programs can help you expand your service offerings and add value to your clients without making large investments in additional resources. Start growing your business today and learn more here: https://openmortgage.com/partners.
Longbridge Financial, LLC, a national reverse mortgage lender and servicer, has become a leading force in the wholesale sector – setting a new standard in pricing, service and support. Our focus is responsibly helping seniors improve their financial future – working with reputable companies that share our commitment and values. Learn more about partnership opportunities at: www.longbridge-financial.com/wholesale/
If you are a reverse mortgage wholesale lender and would like to advertise please contact us.